Namaste dear friends!
We are thrilled to announce that our highly anticipated self-titled debut album is out now and available on all download/streaming platforms such as iTunes, Google Play, Spotify and more!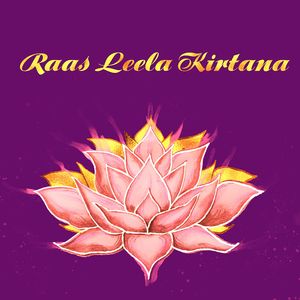 Raas Leela Kirtana's self-titled debut album released in 2020 is an uplifting album that takes the listener into a spiritual journey of celestial soundscapes and entrancing sonic atmospheres. The original bhajans, mantras, and ragas in the traditional Kirtan and Indian classical music style featured in the album evoke deep and trascendental meditative states as the listener basks in the peaceful vibrations of this music. 
Paramahansa Yogananda stated that "sound or vibration is the most powerful force in the universe" and we highly believe that music has a very powerful inherent force that can help to heal the world in tremendous ways. It is with this spirit that we offer our music as a powerful healing force in the world! We also hope that our music will help to bring the listener a greater sense of peace, contentment, and serenity during these challenging times and that it will also help to give renewed hope, strength, and fortitude amidst the current times of adversity.
To purchase our album simply visit the music section of our website and choose any digital music platform of your choice.
Thank you so much for your support and may the Divine Light of Spirit embrace and comfort you today and always. 
AUM SHANTI SHANTI
RAAS LEELA KIRTANA